A Systems Partner to the Automotive Industry
Schaeffler's engineers are working on a range of different technologies designed to make cars cleaner and improve fuel economy. Whether the drive train concept is based on an internal combustion engine or on a hybrid or all-electric design, the mix will play an important role in tomorrow's global mobility. As a partner to the automotive industry, we are leaders in the development and production of system solutions to the critical challenges facing automotive engineering in the future. Close relationships with our customers worldwide and collaborative development work are hallmarks of Schaeffler. Using innovative ideas, creative engineering and comprehensive manufacturing expertise, we provide solutions that begin at the product-development phase and continue through to volume production.
Schaeffler and Electric Mobility
Electric drives can make a significant contribution to making mobility more environmentally-friendly and to reducing emissions in metropolitan areas. Against a backdrop of increasingly stringent statutory emissions targets and the increasing demand for mobility throughout the world, every road is leading towards drive train electrification. As a partner to the automotive industry, Schaeffler keeps this development in mind and offers it customers solutions that cover the entire range of electrification options – from 48-volt hybrids and plug-in hybrids through to all-electric vehicles. The detailed solutions range from components and systems for entry-level hybridization, hybrid modules and electric axle drives through to electric wheel hub drives.
48-Volt Drives
Mobility must stay affordable in the electric age. For the time being, fuel-efficient internal combustion engines will therefore remain the basis for long-range individual mobility in many vehicle classes and markets. 48-volt drives from Schaeffler enable fuel savings of more than 20 percent to be achieved at moderate costs, depending on design. A 48-volt drive architecture, in which an electric motor is installed as an "electric axle" on the rear axle for example, enables electric driving at low speeds such as when parking. P2 hybrid modules from Schaeffler also reduce fuel consumption and emissions in 48-volt applications. With its modern components and systems for entry-level hybridization, Schaeffler is opening up new prospects for manual transmissions and paving the way for hybridized drives to new markets and segments.
Plug-In Hybrid Drives (High Voltage)
In order to reduce fuel consumption in large and powerful vehicles, the plug-in hybrid design is used by almost all automotive manufacturers. This involves combining the internal combustion engine with a high-performance electric drive. Schaeffler develops hybrid modules in various torque classes for installation between the engine and transmission (P2 arrangement) - or as a separate axle module (P4 arrangement). All high-voltage drive concepts thus offer attractive potential for reducing CO2.
Drives for All-Electric Vehicles
In the coming years, a market for purely battery-electric vehicles will emerge in particular in China and Europe, as well as in urban regions. Schaeffler already has production-ready drive solutions for such vehicles in its product portfolio. Electric axles from Schaeffler can used for all-electric vehicles for example. The point of entry into this product group is marked by electric axles with a single-speed ratio in a coaxial or parallel axis design. The basic configuration can be extended by adding functional elements. In this way, it is possible to integrate a parking lock if required. A combination with a second, smaller drive can also be supplied. This enables so-called torque vectoring, which is beneficial for driving dynamics and safety.
Visionary Future Concepts
Urban mobility for tomorrow is also on Schaeffler's agenda. With the so-called "E-Wheel Drive" (wheel hub drive), Schaeffler demonstrates how the drive technology can be relocated to the wheels and thus totally new mobility concepts are possible. The wheel hub drive therefore has an obvious application in, for example, self-driving taxis i.e. nimble, autonomously driven passenger cars which will be able to transport the residents of large cities over short distances in the future.
Installation Positions of Electric Drives in the Drive Train
The installation position of electric drives in the vehicle's drive train has a significant influence on functionality. In total, there are five different location positions, which are denoted with the abbreviations P0 to P4. Schaeffler offers perfect products for every installation location.
Technology Transfer: Schaeffler in Formula E
Its involvement in the "FIA Formula E" electric racing series also allows Schaeffler to prove, among other things, its developments in terms of future electric drive volume production. Schaeffler is the exclusive technology partner of the ABT Schaeffler Audi Sport Team and is responsible for the drive train of the "ABT Schaeffler FE02" electric race car.
Whether it is understanding the system, cooling the motor, developing new materials or recuperation (gaining energy from braking): Expertise is transferred directly from the race track to the development engineers. Schaeffler has doubled its team of component developers for electric vehicles in a short space of time and is focusing particularly on new solutions for electrification of the drive train in volume-production vehicles.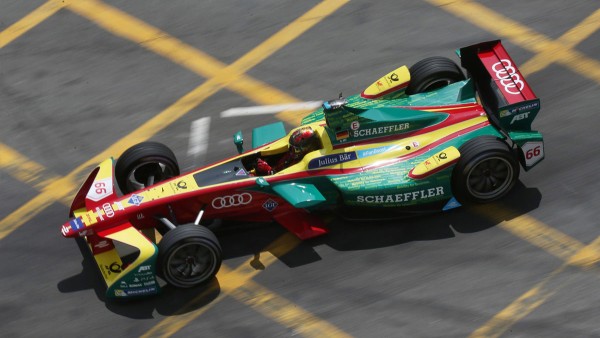 New Mobility Concepts
Schaeffler is also considering new mobility concepts that go beyond the automobile. Schaeffler presented its Bio-Hybrid for the first time in 2016 – a concept study that as far as size and range is concerned, sits somewhere between a pedelec and a small electric car.
The pioneering Bio-Hybrid combines advantages such as stability and weather protection with the maneuverability, energy consumption and space utilization of a pedelec. In addition, it is a vehicle that can be integrated into existing infrastructures. Cargo variants of this visionary form of mobility could also be produced for delivery transport on the last mile.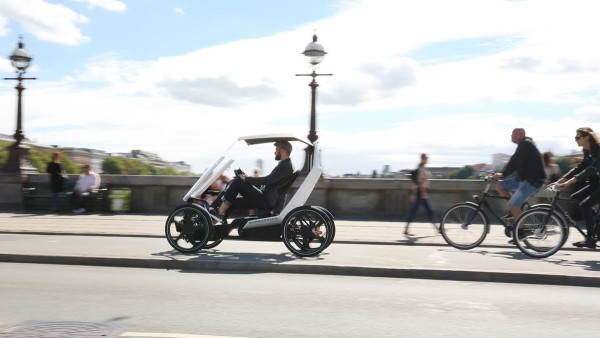 Demonstration of Innovation and System Understanding
Less consumption, fewer emissions. More power, comfort, and safety. The Schaeffler Group's concept vehicles are bursting with innovative technology for internal combustion engines, hybrid vehicles, and all-electric vehicles. To ensure the perfect interaction of our products, Schaeffler combines its in-depth component expertise with a comprehensive understanding of systems. As a result, the Schaeffler Group always delivers the best possible package of products and services. The concept vehicles are an expression of the results-orientated variety that Schaeffler uses to support its customers. After all, there are a great many possibilities for future mobility.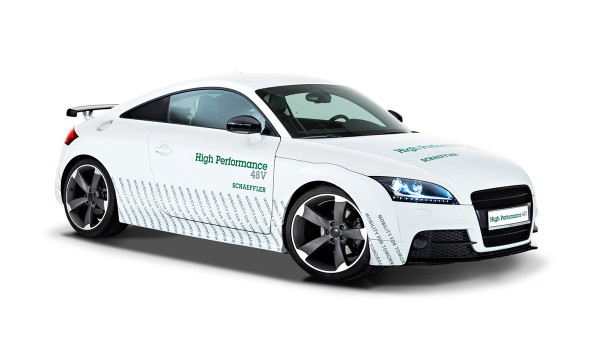 Schaeffler High Performance 48 Volt concept vehicle
This concept vehicle features a drive architecture containing an "electric axle" comprising an electric motor on the rear axle. The electric drive provides 20 kW of permanent performance and enables purely electric driving up to 35 km/h as well as active "sailing" at speeds of more than 70 km/h.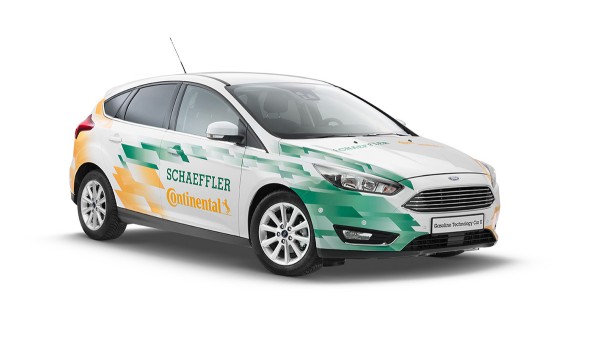 Gasoline Technology Car II (GTC II) concept vehicle
The GTC II showcases the potential of 48-volt hybridization in a manual-transmission vehicle. The electric motor is integrated between the internal combustion engine and the transmission. The electrified clutch supports additional functions such as electric launch and energy recuperation at speeds almost down to standstill.
The Right Technology for Every Market: Efficient Future Mobility Concept Vehicles
Efficient Future Mobility concept vehicles show technological solutions for regional requirements, for example, "Efficient Future Mobility North America":
All-wheel drive can be disconnected
Permanently engaged starter motor
Ride-height leveling system
48V hybridization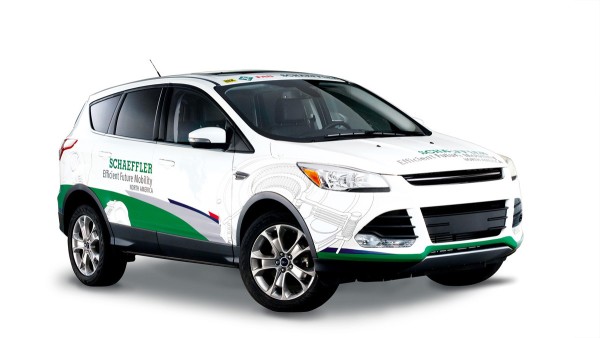 Share Page